I only recommend high quality professional grade supplements to my clients. I use two online dispensaries which allow my clients access to these supplements. By clicking on the links below, you can order the specific supplements recommended during your nutrition counseling session.
Wellevate is an online dispensary available through Emerson Ecologics. Wellevate offers professional quality nutritional supplements only available through a health care practitioner.
Fullscript is an online dispensary that provides access to the industry's largest catalog of professional quality supplements that are only available through health care professionals.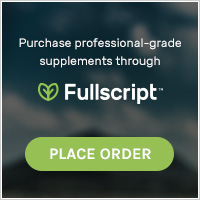 ​
I am also a provider of MegaSporeBiotic, a spore based probiotic proven to control bacterial overgrowth, improve regularity, and aid in digestion.